Wellbeing
At Thorpedene, we believe in a holistic approach to wellbeing. Through understanding how our general health can be influenced by our emotional and physical health, we can improve our wellbeing by giving our body and mind what it needs to be happy and healthy.
There are four main pillars of health we aim to promote:
Improving our mindset
Nutrition – fuelling our bodies to promote energy and mood
Lifestyle – making sensible and desirable lifestyle choices
Movement – we know that exercise is good for our minds and bodies

During the rest of the academic year, we are training four staff members to become Children's Health Ambassadors, who will promote these four pillars of health through a series of lessons, discussions, activities, and play. Click the link below to find out more about this project.

https://childrenshealthproject.com/
We take mental health very seriously and are proud to announce we have four staff members trained as Youth Mental Health First Aider's. Our hope as a school is, not only to provide early intervention to support young people struggling with their mental health, but to also support children to have a good emotional literacy so they can discuss how they are feeling.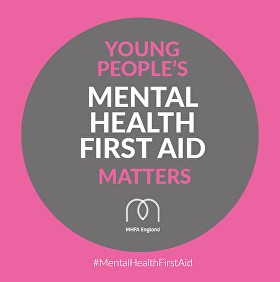 On this page, you will see a collection of links to services you can reach out to. There is also a variety of leaflets outlining advice to support mental health and wellbeing at home.