Healthy Lunch Ideas
Parents often fill lunch boxes with snacks so their child has lots of choice. Unfortunately, children usually try to eat it all and miss out on play and exercise time. And after downing crisps, chocolate, biscuits and meat snacks, when it comes to the healthy banana, they may be just too full!
REMEMBER:
Less is more – take off the pressure and leave them time for play and exercise.
Junk the junk – take away the temptation. Don't worry, they won't starve!
Mix it up – make each day different and introduce your child to exciting new tastes.
A Healthy Lunchbox
A Healthy lunch box should look like…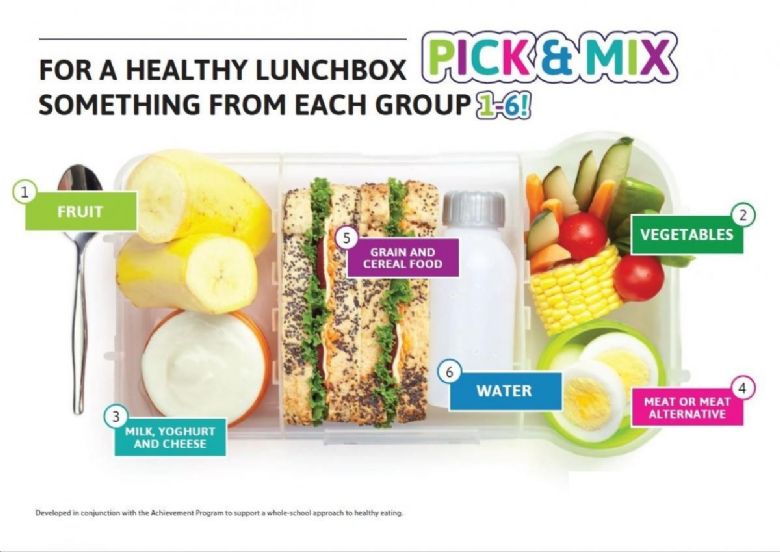 Please avoid